I just purchased the Nuitrack Pro Version.
I am currently following the instructions to activate the Pro version and have run into some issues. After opening up Nuitrack.exe located in \nuitrack\activation_tool, and clicking "Compatibility test," I am unable to enter in my secret key. Both the field to enter it, and the button are grayed out and are unable to be clicked or typed it. The screenshot is shown below.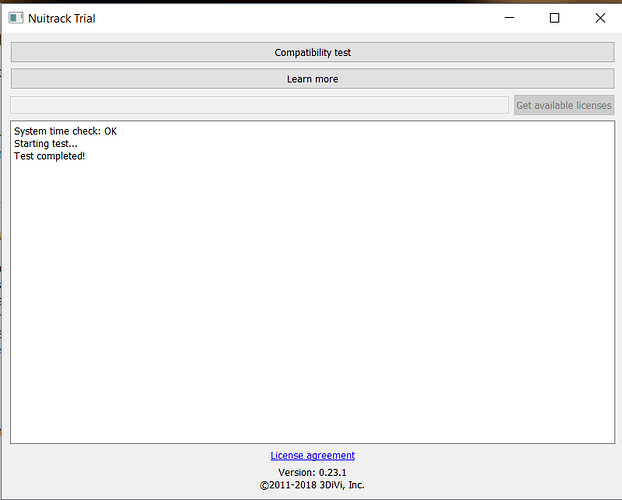 How can I go about solving this? Thanks!