Hello!
I am working on mapping depth and color with Realsenese D435 camera.
Camera rotate 90 degree.
My project need map color image to depth image.
"DepthProvider.Depth2ColorRegistration" is NOT good for my project, because depth camera fov is higher than color camera.
When I set SetConfigValue("DepthProvider.Depth2ColorRegistration", "true");
Left , Depth frame can't take full body
Set "Depth2ColorRegistration" false
Right,Depth frame can take full body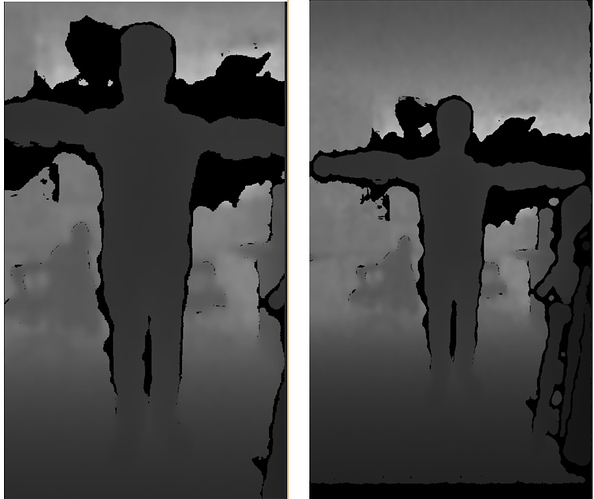 Because map depth to color, depth does't have full body,So skeleton will incorrect.
I want keep depth higher fov for good skeleton and mapping color to depth.
I found Realsense SDK ,there is a align method. Can map color to depth,or map depth to color.

But I can't use realsense sdk, realsense sdk will confilct with nuitrack.
So I want map color to depth,do you have any good advices?
Thanks~