Hi,
I am using Nuitrack with a Intel D455 and I keep getting this error despite using a 3.2 usb. Here's the complete error code, any ideas?
Starting test…
3D sensor serial number: 035722250161
3D sensor provider name: Realsense2DepthProvider
ERROR: Sample failed. Exit code: 3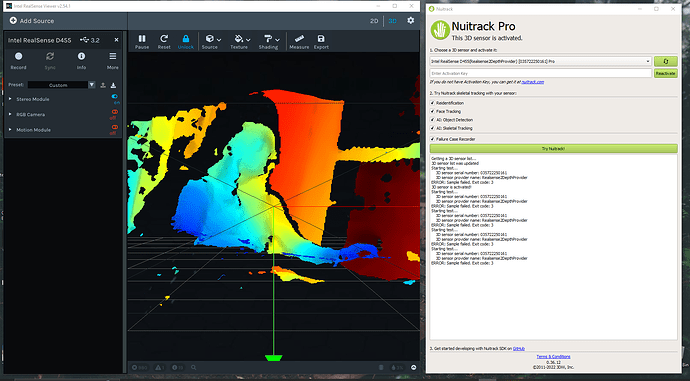 Edit: It works when AI: Object Detection tracking is not selected. Is this part of a separate license?