Hi,
I am experiencing some issues with installing and reactivating my Realsense d415 on a different system.
I am running Windows 10.
When I try to install nuitrack i get the following error message, ignoring it makes the installation continue and finish.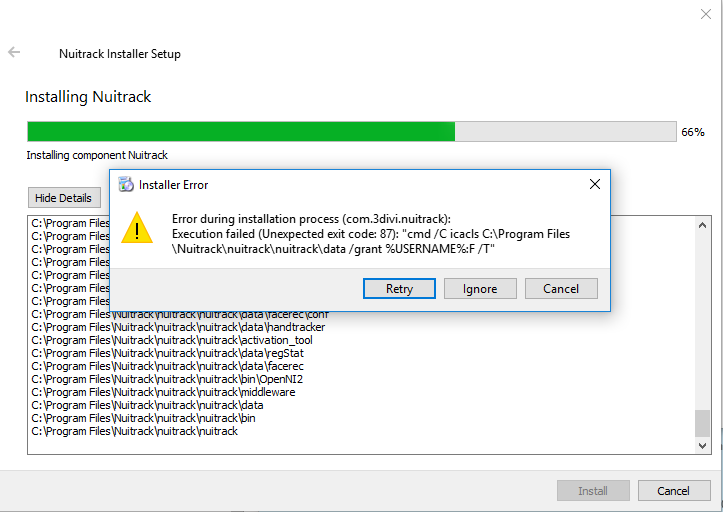 When I run Intel Realsense Viewer I can use the Camera without problem. But when I run nuitrack_c11_sample.exe I get this after about 2 sec and the depth image freezes: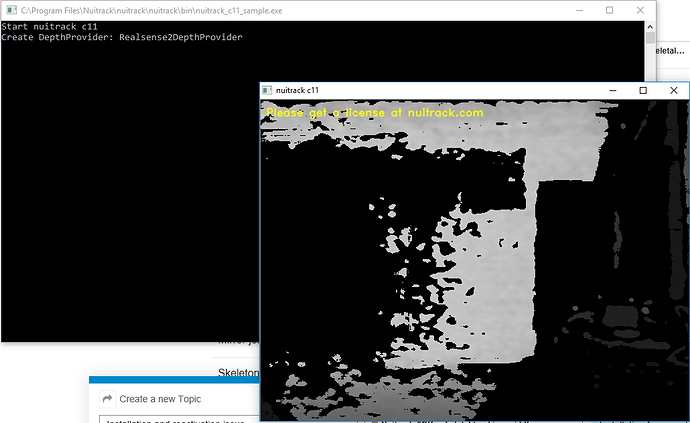 Running nuitrack.exe to try and reactivate the sensor generates these results: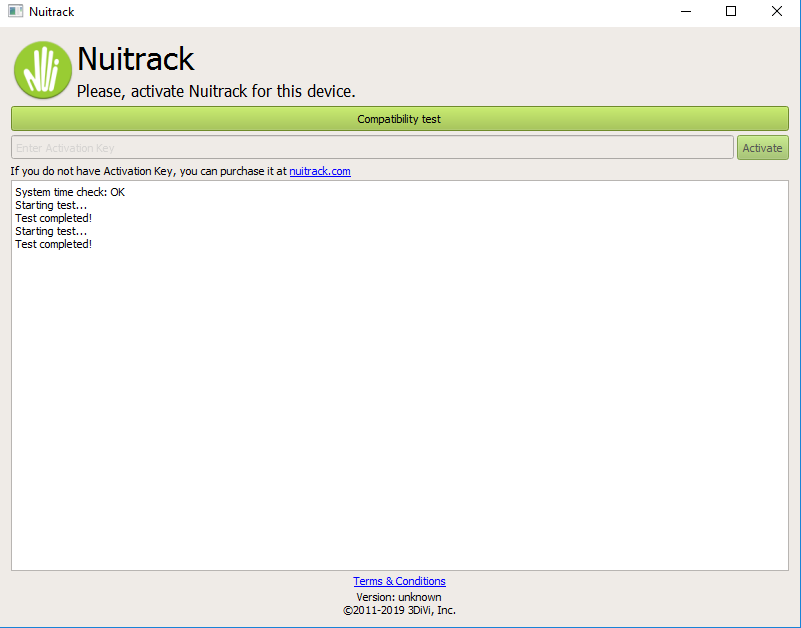 But I cannot enter the activation key.
Has anyone experienced anything similar or have a clue about what could be causing this?
It works fine on my other system that also runs windows 10.