I have been following this tutorial and just finished all the steps in the indirect mapping.
However, when I run it, Unity does not display in real time my joint movement. The avatar on screen successfully follows me around when I move, but then when I move my arms or legs up and down, it does not do anything.
More interesting is that when I stop it, the last frame it displays for a second before existing shows my avatar in the position I was last in. For example, if I run it and just raise my right hand, then stop it, the final frame will be my avatar with the right hand up.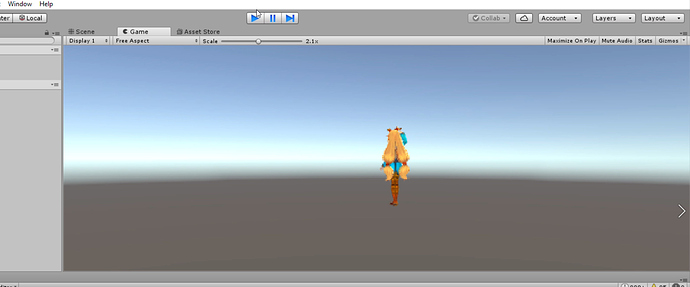 What this means is that it is successfully tracking the joints (I can see this also through logs), but is not properly displaying this skeletal tracking to the screen in real time.
Anyone else have this problem and how did you solve it/what tips do you have for me trying to solve this?