Hello, We are a medical company that tracks patients movements, we are using Kinect V2 on our computers and we tried to check if Nuitrack could help us to move to other cameras.
one of our most needed tracked postures is to know when a patient touched the ground (Kinect V2 sdk works great) - I have tried Nuitrack with the cameras: Intel RealSense D415, RealSense D435, Orbeec AstraPro and the Kinect, and Nuitrack could not give me the real hand joints positions (attached Image).
is there a way to overcome it?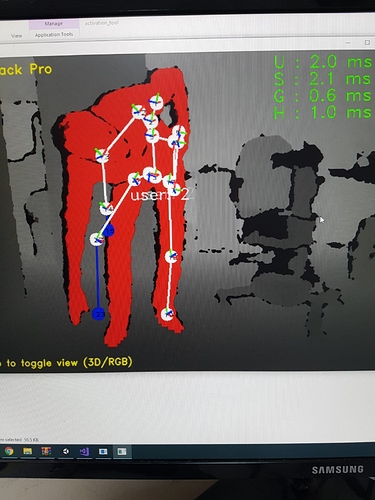 We are using the most recent Nuitrack SDK + windows 10. (we develop in Unity 2018)