Hello,
I received the following error when I tried to run ./nuitrack_console_sample using my Intel RealSense 435 on my ubuntu 16.04 system:
UVCVideoCapture::open ERROR: can't find device
Can't find video camera!
Can't find Depth camera!
Create DepthProvider: Realsense2DepthProvider
In addition, I am able to detect the sensor using the Intel RealSense Viewer: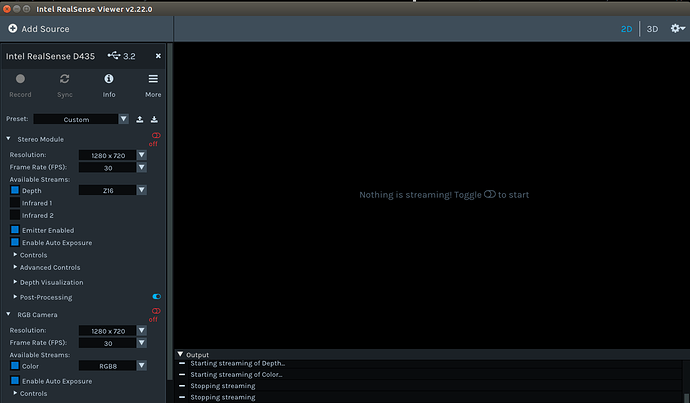 I am currently using the Trial License and I am able to see testing results in the nuitrack_license_tool. I am wondering if I can run the ./nuitrack_console_sample using my Trial license or do I need to get the full license to be able to do it?
Thank you in advance for your help. I am looking forward to your response.
Best,
Andrew