Hello,
I am trying to track people in front of a big screen. To do so I have a RealSense camera that is positioned on top of the screen (~4 meters high), in the middle, looking down at the area in front of the screen (~35° angle from the horizontal).
With this setup I only get the top part of the skeletons passing by, the leg are not recognized, as shown in the photo below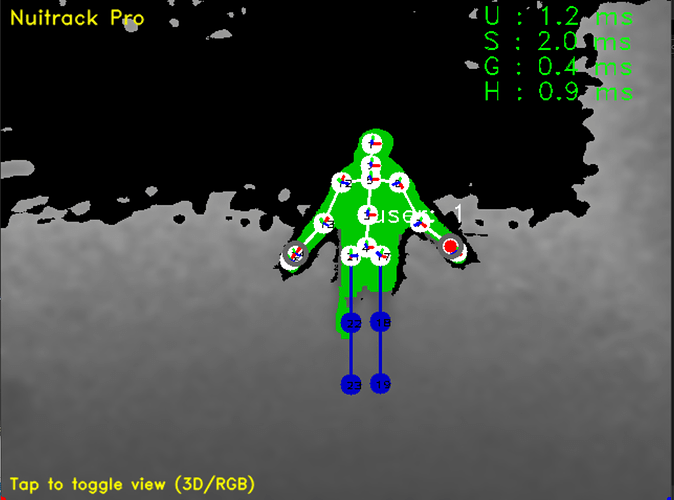 If I angle myself to be orthogonal to the sensor (leaning back ~35°), then the legs appear and the whole skeleton is tracked so I believe the sensor angle is the problem.
Is there a way in nuitrack.config to specifiy a sensor angle for the skeleton tracking, or parameters that I could adapt to better track the skeletons (especially the legs) of people in my configuration ?
Thanks in advance.