Hello,
i'm using a windows 64 bit pc with:
intel realsense d435 (the viewer works)
nuitrack (trial licenses, activation tool(version 0.29.0) and nuitrack_sample works if i run them as administrator)
Unity(version 2019.3.0f6) with nuitrackSDK
to try to build an avatar in virtual reality.
Unity crashes every time i play one of the scenes from the Tutorials inside the nuitrack sdk, but without reporting any error.
This is what happen as soon as i press the play button.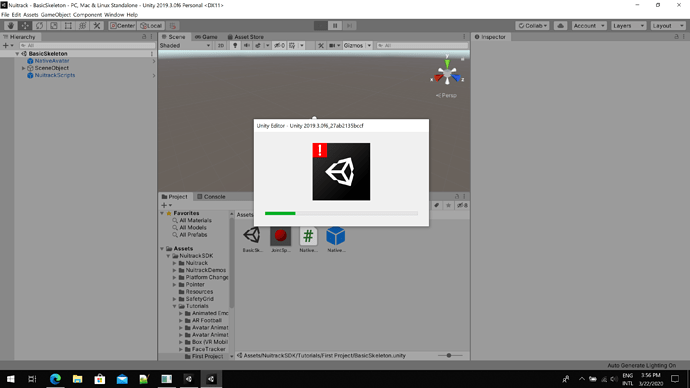 After a few seconds it just says "Unity has stopped working" and then Unity closes.
Someone know what is going on and what should i do to fix the problem?
Thank you in advance for the help.