Hello!
I'm trying to set up a project on Windows 10, using 64 bit Unity 5.5.0f3. I'm using a Primesense depth camera.
I've set up the path variables and done the activation, and the nuitrack_c11 sample works as expected.
If I do a clean Unity install and then import the SDK unity package, I get this: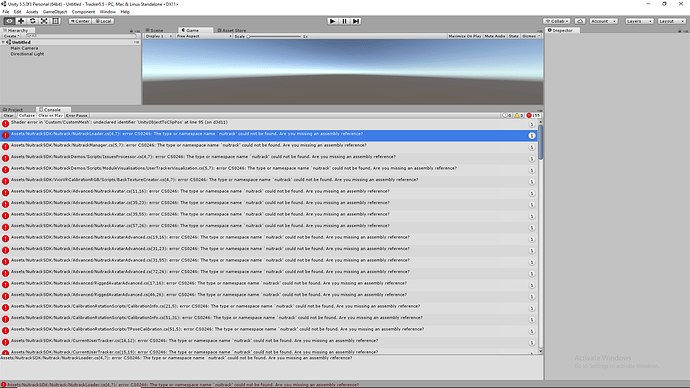 Because of these errors, the project can't be built or tested.
Scrolling through, it looks like every reference to "nuitrack" is throwing an error. Is there something extra setup step I'm missing?
Thanks for your help,
Andre