Hello, first of all, apologize for asking this question, I know that nuitrack is not made for people sitting in a chair and with a table, but, I need to do it in some way.
The application that I am doing must "evaluate" the position of a person sitting on a desk (in small and thin) and tells him which is the correct position.
My problem: the table does not hide much of the body of the person, but it totally interferes with the detection of the legs.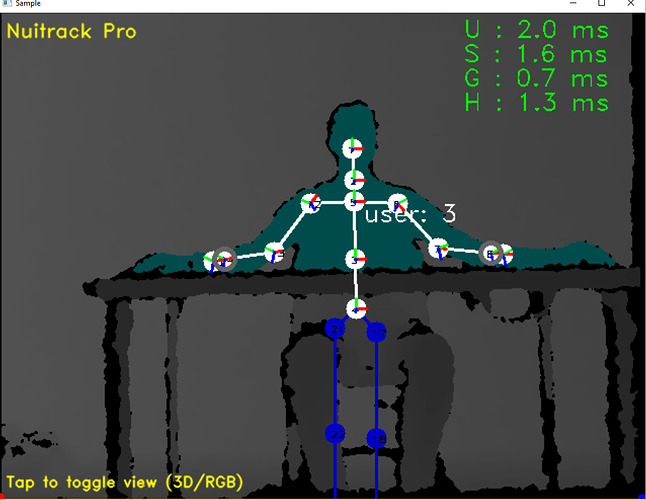 Is there any way to omit the table? Or create a separate node? Or just evaluate the lower part of the body and then the top one? Or something that comes to mind?
Help and thanks!