Hi Guys,
I have some questions about skeleton tracking performance in my lab. My camera is D435.
1/ If I want to improve the skeleton tracking precision, should I wear skinny cloth?
2/ I found my feet will merge with the box under the feet (see figure_1). Is there any method to solve this problem?
Fig1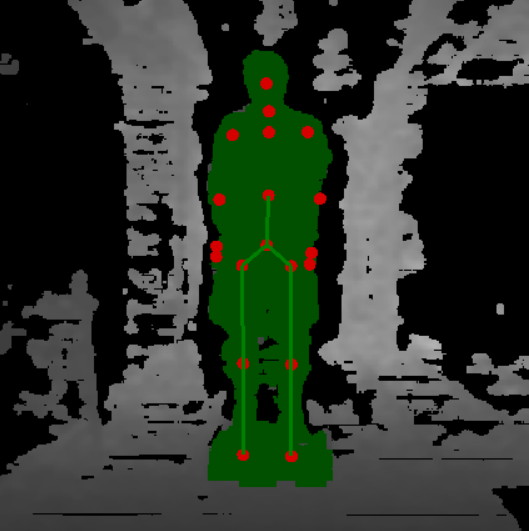 3/ Does the reflective marker around various joints of subjects affect the skeleton tracking? I remember the skeleton tracking was terrible using Kinect around reflective markers.
4/ It shows that the feet joint is the most wobbling joint during the skeleton tracking. Is there any approach to improve the feet joint tracking effect?
I saw the video published on Youtube (https://www.youtube.com/watch?v=gMPtV4NXtUo) by Nuitrack shows unsteady feet tracking too.
5/ What's you suggestions to figure out the parameters for the spatial/subsample filters according to the specific experiment environment (I saw the config file contains these two filters)?
In other words, what the relationship between the skeleton tracking performance and the filter's parameters? Like I suspect if down-sample filter will reduce the tracking effect if the factor is above 2.
6/ BTW, I am so curious about the D435 configurations and environment setting you guys used in that youtube video (https://www.youtube.com/watch?v=gMPtV4NXtUo). I found there is much less noise than I have in my lab (figure_2 is my lab environment).
Fig2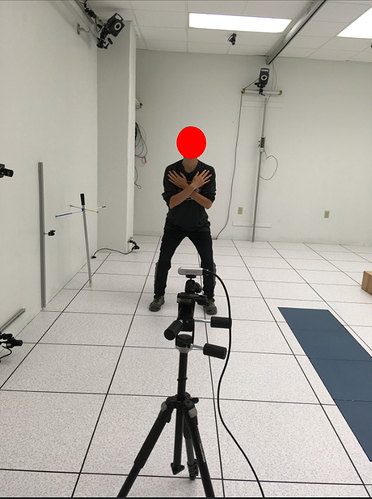 Thanks!!