Getting Activation error: NuitrackException: CURL(35) SSL connect error while license activation
Please help me out to resolve this issue.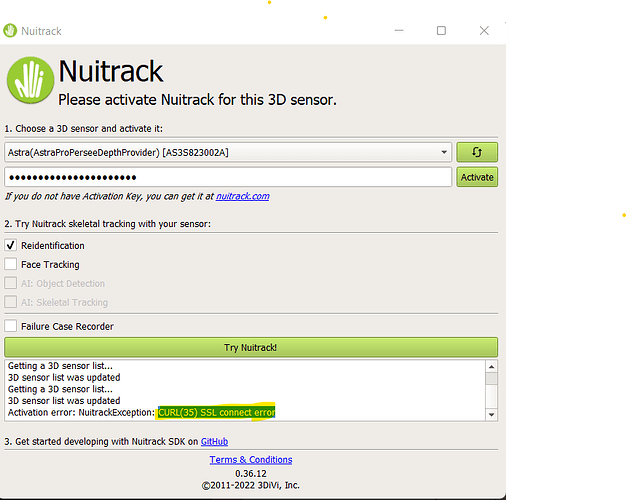 How are you? Has your issue been solved?
Would be great if you could provide some reply/feedback, we will be ready to help.
Thanks.
Hi sir . I have also the same problem and I tried also disabling my antivirus but it is still error curl (35).
I hope you notice my comment

… Btw im using Xbox360 kinect v1.